S&C Coach Mark Hill leaving Indiana…
Bloomington, Indiana — Indiana University Coach Kevin Wilson announced that Mark Hill, the football team's head strength and conditioning coach, is leaving IU for a similar position at another Power Five program (find out where).
"We appreciate his service and his leadership," Wilson said in a press release. "Mark was our first staff hire and he did an exceptional job. Under his direction, our strength and athleticism has improved drastically. We will conduct an extensive national search and are confident we will find a strong replacement."
Hill spent five years with IU. Before that, Hill spent four years at Minnesota.
Players Jordan Howard and Darius Latham credited Hill for his role in helping them develop as players when they declared for the NFL draft. Mark Hill was making $110,000 per year back in 2011. Do you know who strength and conditioning's $600,000 coach is in 2016?
Think you could be a NCAA Division I strength & conditioning coach? Test your knowledge here.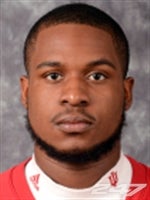 Links:
Indiana University Football
Jordan Howard
Darius Latham
Highest Paid Strength & Conditioning Coaches
How to Become a Strength and Conditioning Coach